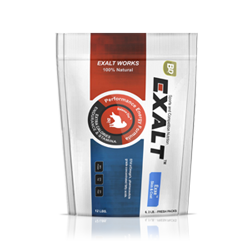 Exxe™ Skin/Coat Conditioner
Exxe™ Skin & Coat- EFA's/Omega's, pharmaceuticle grade concentrated fatty acids.
Exxe™ contains high levels of the elusive Omega 3, in a convenient delivery medium. The nutrition in EXXE™ is available in it's natural state.
Sizes/Pricing
Ingredients
Feeding/Storage
Gauranteed Analysis
AAFCO Statement
Additional information
Additional information
| | |
| --- | --- |
| Quantity | 1 lb., 4 lbs., 8 lbs., 16 lbs., 32 lbs., 64 lbs. |
Related Products
Flexxe​ ​Joint​​ Guard

Liquid Glucosamine, Chondroitin, & MSM Supplement with Collagen

Flexxe™ Joint Guard is the most complete and convenient joint health supplement available. Flexxe™ Joint Guard takes the guesswork out of selecting the "right" joint health product by providing seven powerful and synergistic joint supporting, premium ingredients including the exclusive and VMIXX™ LIQUA_drect™ (enzymatically hydrolyzed Type 1 collagen), Glucosamine Sulfate, Hyaluronic Acid, MSM, Chondroitin, BioCellular Collagen  (Type 2 Collagen), and Silica – all in a great tasting formula dogs love.